Change a Child's Story…become a CASA.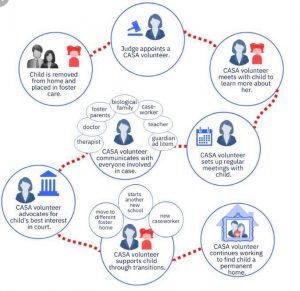 Ready to learn more? It's simple, just click here!
Click here for the application and detailed information.
Contact CASA@cobbcounty.org or by phone 770-528-2285 for the next training session dates.
Thanks to Board Member, Dianne Palmer, Cobb County CASA and our own CASA volunteer, Nancy Whitesides. Click here to read Nancy's profile in the April – June 2019 edition of My East Cobb Magazine.