2022-2024 Ambassadors of Cobb CASA, Inc. Board of Directors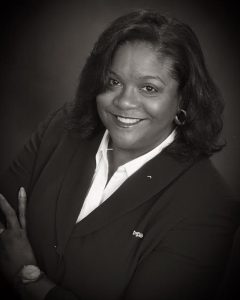 Dr. Judy Brown-Allen, Chair
Sociology Professor,  Kennesaw State University
KSU 1st  Black Faculty of the Year
Delta Sigma Theta Sorority, Inc. Torch Award Recipient
Endowed: Dr. Judy Brown-Allen NAACP Student Retention Scholarship
CASA Volunteer for 32 years
Dr. Brown – Allen recognized early in her life that her family structure was not a reality for many of the children in DFCS custody who need a CASA to advocate for them during their time in DFCS's care. It is for this reason that she devotes her life, time, energy, and money as Chairman of the Board of Ambassadors of Cobb CASA, Inc. to ensure the success of the Cobb CASA program through community outreach, fundraising, volunteer recruitment and retention.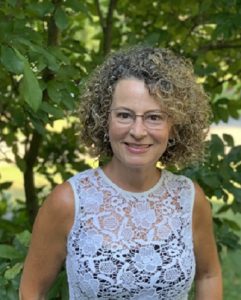 Cat Gankofskie, Vice Chair
President/CEO, C3 Consultants, LLC
Cat has been a volunteer CASA for Cobb County for 6 years and joined our board to help support and further the mission of the CASA organization.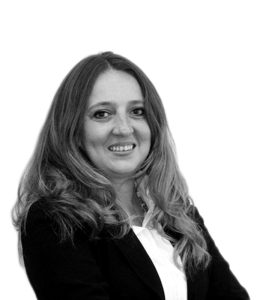 Kate Collins, Treasurer
Senior Manager – Grant Thornton
Kate has been a volunteer on the board of Ambassadors of Cobb CASA since 2019 and joined our board because she is passionate about helping children in need and supporting the CASA program.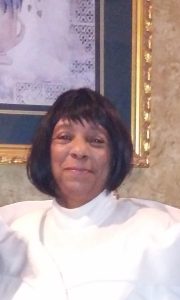 Helen Riley, Director
Executive Director, S.A.F.E. Place
I am proud to be a part of CASA as I have worked with them for many years and value what the program brings to children and their family.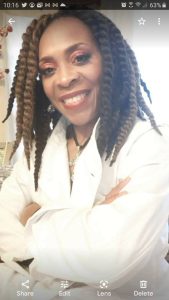 Anjeannette Foster-Barker, Director
Mentoring Coordinator, Cobb Mentoring Matters
As Mentoring Coordinator, she gives leadership to the Cobb County School District's school based mentoring program, Cobb Mentoring Matters. Anjeannette, a native of Mississippi, has resided in Georgia for over 20 years and has served in various supervisory roles. She considers herself a servant leader and is grateful for every opportunity to serve her community. She is passionate about and gets rejuvenation from spending quality time with her family, preparing home-cooked meals and working in her garden.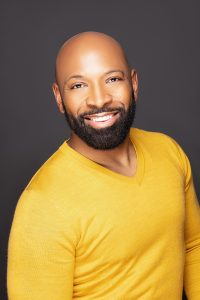 Ty Norris, Director
Professional with over 15 year in the Hospitality & Tourism Industry
Ty Norris is a community Leader extending himself as an Author, Radio Personality and Life coach. He is known for his extensive experience in addressing client needs and hosting motivational and personal development workshops. He writes and produces a biweekly online radio show called "Tuesdays with Ty" and he authored his first book, "The Business of Overcoming."
He has a B.A. in English from Southern Illinois University-Edwardsville and he is a Certified Life Coach by the Wainwright Institute of Las Vegas, Nevada. He is currently pursuing his Master of Social Work with a concentration in  Child Welfare at Aurora University. Ty resides in Atlanta, Georgia. I feel the board opportunity found me. Fellow board member Helen Riley had me speak at a youth event and suggested I apply for this awesome moment. I am advocate of child welfare and building family relationships. Glad to be a part!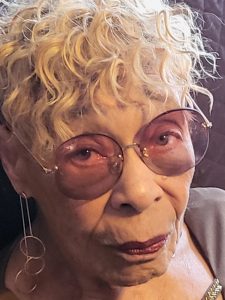 Majorie Seon, Director
Crisis Prevention, LiveSafe Resources
Marjorie has been a Cobb County CASA since 2006 and shares her knowledge of the juvenile court system and years of experience working with young people with her fellow board members.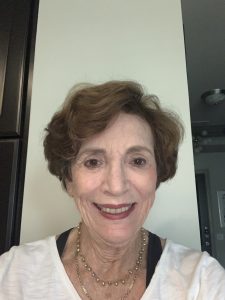 Toby Holzer, Director
Retired, Southeast Regional Director for the Finance Ministry of Israel
Toby has been a Cobb County CASA volunteer for 12 years and her goal is to help children to be placed in homes that offer them stability, safety, and a loving environment.  She believe we can help all children develop their full potential by being dedicated to this goal.